Our engineers have extensive experience in the development and application of cybersecurity frameworks and standards. We help organizations avoid common compliance pitfalls and provide training on cybersecurity and risk management best practices.
Having developed the security model used within the CMMI Cybermaturity Platform (CMMI-CP) and supporting the development and evolution of the NIST Framework for Improving Critical Infrastructure Cybersecurity (Cybersecurity Framework), Optic engineers are well suited to leverage their experience to assist your organization with diverse cybersecurity challenges. In addition to those mentioned above, Optic has helped organizations implement and align to many cybersecurity standards and frameworks such as COBIT, the Risk Management Framework, ISO 27001/2, Center for Internet Security (CIS) Top 20 Critical Security Controls (CSC), and NIST SP 800-53 controls.
Optic has helped many organizations to better understand risk as it relates to cybersecurity and their overall business goals. Through our experience helping companies incorporate cybersecurity and risk management capabilities, our engineers understand the inner workings of a cybersecurity program and can help you build robust and resilient processes. Our core advising services include Consulting, Compliance Preparation, and Training, further defined below.
For more information about Optic Cyber Solutions and our services, send us an email at Info@OpticCyber.com.
| Consulting
Members of the Optic team have supported the development of several cybersecurity frameworks including the Cybersecurity Framework released by NIST and the Cybermaturity Platform released by CMMI. Our cybersecurity engineers leverage the knowledge gained by working with the community and supporting these development efforts to build and align appropriate security targets for companies across industries.
Optic is uniquely positioned to assist with a wide range of cybersecurity challenges by providing tailored subject matter expertise to your security program. Through our experience assisting organizations in implementing cybersecurity and privacy capabilities, we can help you avoid common pitfalls and gain efficiencies by advising and providing oversight to your cybersecurity initiatives.
| Compliance Preparation
Regulatory compliance is an important component of an overall cybersecurity program. Optic works to ensure that organizations are prepared to address current and upcoming requirements levied upon them.
Our engineers are familiar with many security and privacy related compliance frameworks such as CMMC, ISO/IEC 27001, PCI DSS, NIST SP 800-53, GDPR, and HIPAA and have conducted hundreds of assessments across diverse sectors to help organizations successfully prepare for upcoming audits. We can help your organization gain efficiencies and avoid common pitfalls when trying to address compliance requirements.
Optic is proud to announce that we are an authorized Cybersecurity Maturity Model Certification (CMMC) Registered Provider Organization (RPO).  As an RPO, Optic is excited to help companies prepare for CMMC certification assessments.
For more information, visit our CMMC Services page.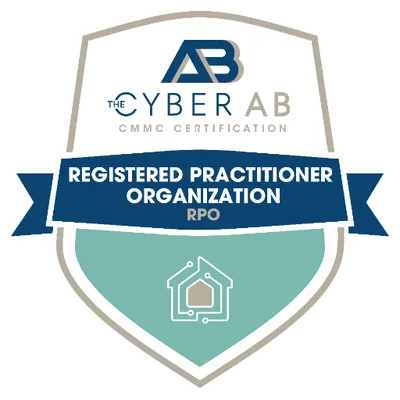 | Training
Our cybersecurity engineers provide targeted and actionable training allowing for immediate application of knowledge gained to real world problems faced by cyber professionals every day. Optic provides tailored training and workshops on implementation and adoption frameworks such as the NIST Cybersecurity Framework, NIST Risk Management Framework, NIST SP 800-171, and NICE Cybersecurity Workforce Framework.
Optic also works with you to tailor workshops on risk management to help organizations understand, categorize, and track risks utilizing well known risk models. Our tailored workshops help your team quickly come up to speed on risk management activities to ensure their time is appropriately applied at maintaining and improving your cybersecurity program.
Additionally, our engineers provide training on use of the CMMI Cybermaturity Platform (CMMI-CP) to include assessment setup, the Risk Profile, the Capabilities Assessment, and an overview of all the charts and the Roadmap generated through the Platform. Our CMMI-CP training has assisted many organizations in getting a jump start on their assessment enabling them to complete the assessment quickly and begin improving their cybersecurity program by implementing the recommendations from their CMMI-CP Roadmap.